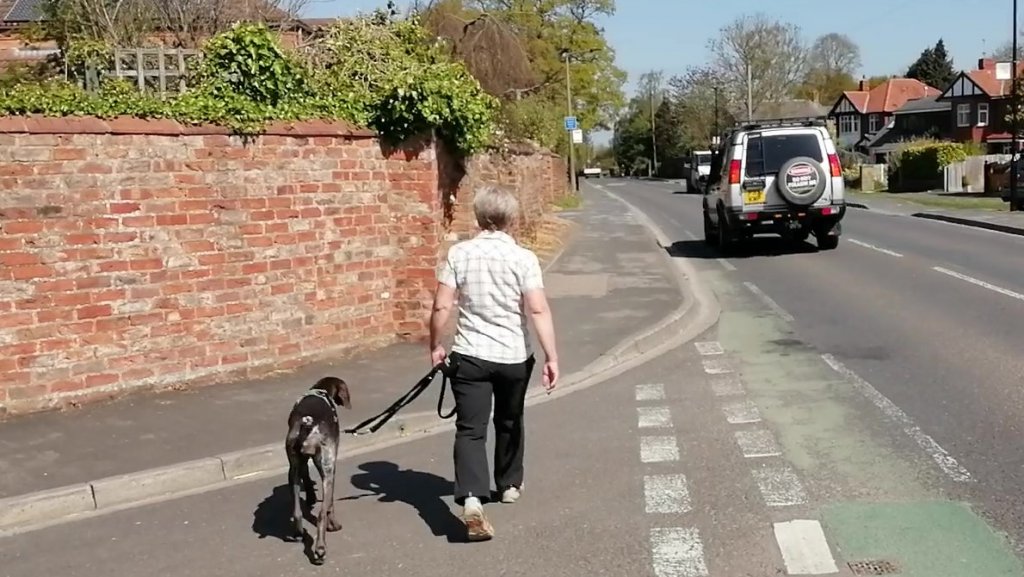 Beginning Puppy – 12-14 weeks old
The perfect start for your young pup! As we will be training outdoors, puppies must have had both vaccinations and must be no more than 14 weeks at start of classes.
COVID safe outdoor training at Derrings well-drained arena and secure fields. Classes will be limited to 4 puppies for maximum care and assistance from Wendy. The classes will be held over 6 weeks with an additional 2 weeks allowance for weather. We will cover all the basics including:
Recall
Loose- lead walking
Sit/Down
Play
Settle
Following a lure
and so much more!
Beginning Puppy is £95 for a block of 6 weekly, 50 min sessions. Book now!
Beginning Puppy available: Friday's 15:00 and Saturday's 12:00
Advancing Puppy – 15-20 weeks old
Natural progression from the Beginning Puppy class but still appropriate for an older puppy that hasn't attended a class yet
We will be developing the skills you have started. Each puppy and owner will be guided from where they are in skill development. Everyone is different and we make allowances for that. We'll be looking at:
The speedy recall
Loose lead with distractions
Sit/Down stay with distractions
Leave – it challenges
How do I deal with [biting/mouthing, house-training problems, jumping, etc.] ? Time for discussing problem areas
and more…
Your pup should be no more than 20 weeks old at start of classes. As with Beginning Puppy, there will be no more than 4 puppies and handlers and classes will be outdoors in Derrings arena and secure field. The classes take place over 6 weeks with an extra 2 weeks allowance for weather!
Advancing Puppy is only £95 for a block of 6 weekly, 50 min sessions. Book now!
Advancing Puppy available: Friday's at 14:00 and Saturday's 11:00
Puppy Socialisation/Anti-socialisation Sessions
These sessions will take place during available free weeks between booked classes. Designed for controlled socialisation, puppies will be given periods of time with closely supervised interaction and play, with focus on returning to owner for attention and reward.
In this session you will learn the importance of the Consent Test and how to judge appropriate and inappropriate play.
This is also an opportunity for puppy owners who, for different reasons, may not want a dog that expects to interact with other dogs. You may be training a working dog or you may have a dog that is naturally confident and plays a bit too rough with the others. In this session you will be given your own space and assistance to work with your puppy with the distraction of others in the background.
These sessions will be £17.50 per half hour. If you are interested, let me know and I will contact you when they are available.
Life Skills for Dogs – for ages 5 months+
Another great programme for slightly older puppies and young dogs that would benefit from advancing their basic skills, increasing impulse control, problem solving and focus. This course is open to any dogs over 5 months whether or not you have attended classes before.
Life Skills is a progressive programme developing the important basics with added distraction and difficulty. You will learn how to encourage and reward problem solving from your dog. Clicker training will be introduced or advanced. We will also touch on various games and dog sports that use your dogs natural skills and rewarding behaviours such as retrieving and scentwork.
Does this sound like it's for you and your dog? Book now!
Life Skills classes are booked in 6 weekly, 50 min blocks for £95.
Life Skills is available: Fridays at 13:00 and Saturdays at 10:00
Brain Games for Derrings resident dogs!
Add a little more challenge to your dog's stay at Derrings with a half hour of Brain Games! Using your dog's brain on a new challenge can be just as tiring for her as a long walk and like people, dogs get that satisfying rush of endorphins that we get with a new achievement
Brain Games are conducted on a One-to-One basis with your dog and giving a special rate for other dogs from the same household staying together. They will enjoy a half hour of games that task their brains as a break from their leisurely holiday
Possible games include:
Shaping a new behaviour – a nose touch, or paw touch or even free shaping something new for the experienced dog
Beginning scent work – can your dog find a treat or her toy hidden from view using only their nose?
A new physical challenge that takes physical and mental concentration to achieve such as balancing on a wobble cushion
Book a half hour of one-to-one Brain Games for £17.50 and another half hour for each other dog from the same household for only £10.00!
I will send you pictures!