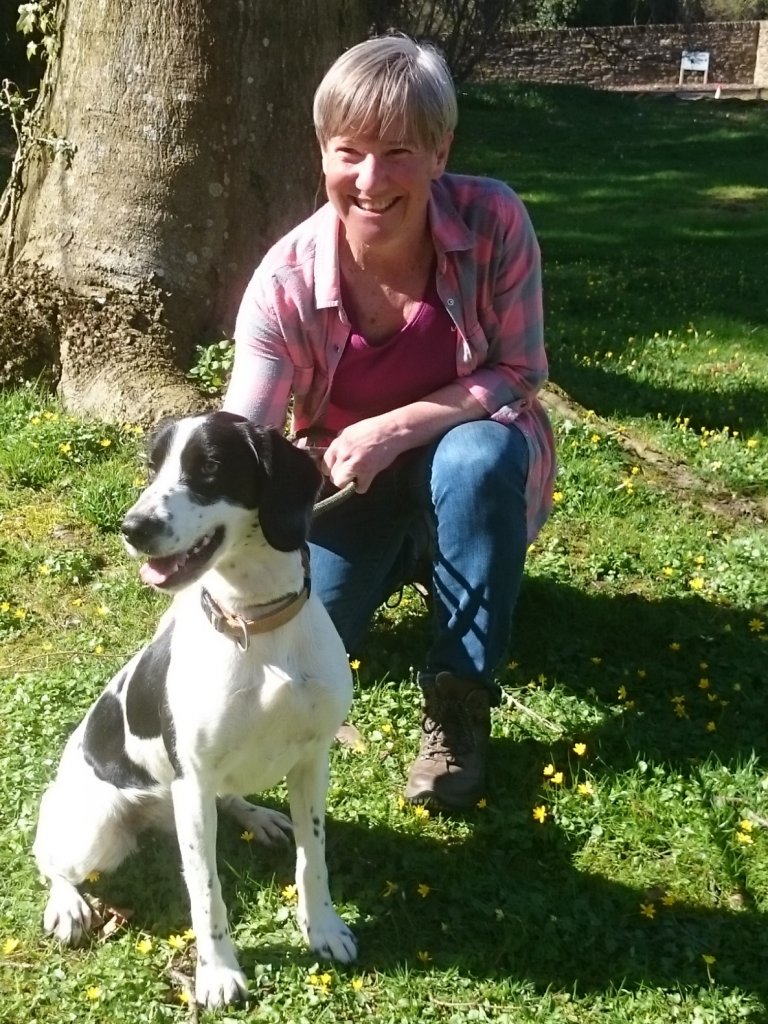 I grew up on a small-holding on the foothills of the Rocky Mountains. Admittedly somewhat rose-tinted now, but Colorado was an awesome place to be a kid!
We had dogs, cats, horses, poultry and even occasional cows and pigs. I adored them all. I also revelled in the joy and fascination of the pond and its resident snakes, frogs, salamanders, insect life and visiting birds.
Yes, it was an amazing place to grow up and I was very lucky.
At 19, I moved to Alaska and studied vertebrate biology with the intention of going into wildlife research. However, life, as is its wont, had other ideas and I ended up a mother of two and a physiotherapist living in York, England.
Fast forward and opportunity allowed me to go back to studying and working with animals. I studied through COAPE for 2 years and in 2016 was awarded a CAPBT diploma in pet behaviour and training.
Behaviour work is a fascination for me, delving into the emotions behind behaviour and the relationships between humans and their animal companions is a challenge. Every case is different and restoring sometimes broken relationships is deeply rewarding.
In addition to my CAPBT diploma I am also an Approved Instructor with WaggaWuffins Canine College – using a positive, fun approach to training people and their dogs.
The dogs I now share my life with are my lovely Lab, Moby, and Wren, a bouncy, full-of life GSP.
I have dabbled in working trials, gundog and scentwork.
I am a cyclist, swimmer and lover of the great outdoors with passion for life.
I can offer you compassionate, professional support and guidance with a good pinch of fun to grow your relationship with your dog. This includes helping support him or her through difficult behavioural issues when necessary.
Oh yes, I've also written two books aimed at improving safety between dogs and children. Hey Dog! Let's Talk! is for 4-9 yr olds and Sniffs Are for Feet! is an advice booklet for parents. You can check them out on Amazon.
So contact me. I would love to hear about you and your life with your dog.